ACTIVATIONAL ~ INTERACTIVE ~ AWAKENING
CALLING ALL ANGELZ!
[Yes, parents are expected to please chime in & help your child with this]
INDIGOZ, CRYSTAL KIDZ, RAINBOW KIDZ, STARKIDZ, HYBRIDZ & KIDZ OF ALL AGEZ!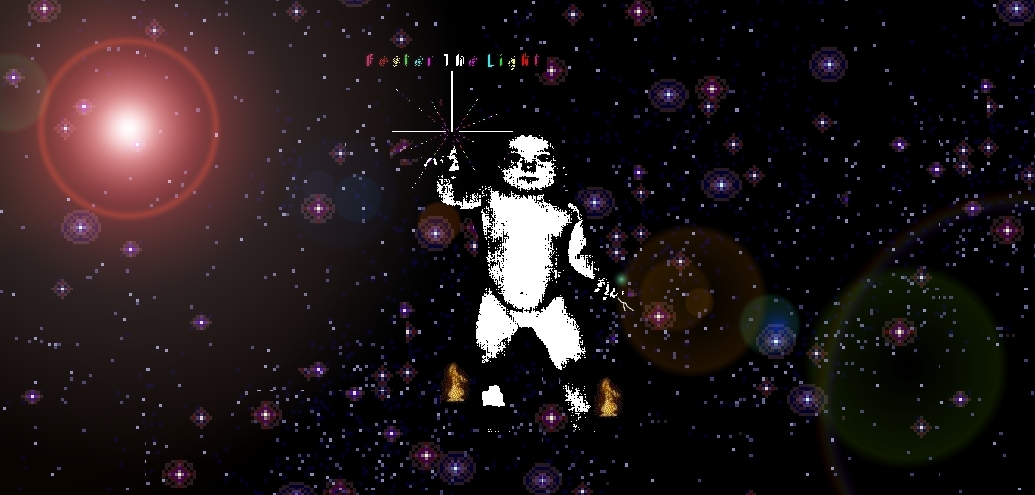 We Only Need 1 Million Children to Sing at the Same Time!
We Got This!
See Scientist, Dan Winter's, explanation on how this works, below.
Make a Schedule to Sing Together At Coordinated Universal Times Around the Global Clock!
Then Just Jump In Whenever You Can To Sing... See, Feel, & Danse Into Your Brand New World!
See, Feel, Think, Know, Be... a Safe, Peaceful, Loving, Healthy, Joyful, Harmonious, Abundant, Pristine World.
Love & Light! Hold that Vision! But Let's Engage Way More Than a Million... Just for Grinz.
Scroll Down for the Song & Lyrics. Click on Logos, Icons, [above & below] & Lyric Sheet for More.
Red Alert! Your Abilities Will Be Activated If You Watch the Demos. See One. Do One. Teach One.
Foster The Light
Thank You All! That's All We Need to Do!
Hey! Wait a minute! What Light?
Click anispin to see the thermography photos to find out more about YOUR Light!

More Light: Actual Kirlian Photos.
Click anispin to see MORE about YOUR Light!

This anispin takes you to the youtube demonstration showing best use of of Inner Light and just one application of this work. Difficult to language this... You ARE the Light, and best ways to make use of that situation.
Warning! Your Abilities Will Be Activated If You Watch This!

The leading edge: Dr. Constantine Korotkov developed extraordinary work with the GDV camera so check into that and biowell. Here find a host of Kirlian photographs via Pintrest evidencing Light in all things animate and even inanimate as well as the human system. Phase II finds Dr. Emoto's research at the fore as well. Light, frequency, vibration: Light & Sound trumps all.
Be sure to click/swipe back to this page!

More Demonstrations via Gaia's SuperHuman series by EP/Host, Carolyn Corey.

Now Keep It Going!
Make a Schedule to Sing This Together Again & Again
See & Be the Brand New Wonderful World You Want to Create
Until That's All You See, Feel, Know & Experience
Until All Else is Gone! [Tip: Just Erase All That Nasty Stuff... It Does Not Belong Here Anymore!]
And That's It!
Now Tell Everyone In Your New World What You See, Know & Can Do! And Keep Doing It!
Need to Get Oriented?
YOU ARE HERE! We all are... in various phases of this process. YOU Kidz have come in AS Light entering a physical body. Some have also already come as Lights, and others are phasing into their Light, and that includes everyone. Ultimate gratitude to Gene Roddenberry and the entire STTNG crew for demonstrating humanity's positioning in this process with this stellar episode: Transfiguration. The remaining links are tools of the trade to get and stay clean and clear, centered and balanced in your Light: Whole Brained~Heart Centered is the goal. The faculties and functions of your Light [abilities] will present sequentially as your Light grows.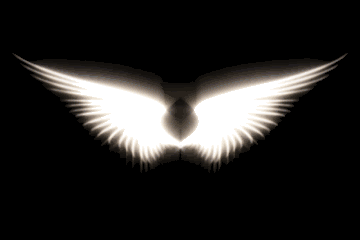 And Kudos to William Henry via Gaia to explain another view of the LightBody via his historical research of various Sacred Texts. This does not exclude any Sacred Texts not mentioned. Thank you.

AND HERE!

And Here
Discover what you can do with Dr. Eric Pearl and the Agape Kidz who demonstrate how true this is! Practice!

And Here!
Warming! Your Abilities Will Be Activated If You Watch This! See One. Do One. Teach One. You Can Do It 2 !!!

The Ultimate in Healing Energy Work with Master Steven Co developed by his teacher, GrandMaster Choa Kok Sui, Pranic Healing. This has to be the most beautiful description of Chakras and Beginning Cleansing work even presented. Parents bring the Kidz into this as soon as they are able to understand, to get and stay clean, clear, balanced, grounded and in Radiant Oneness. See more from Master Co at sidenotes1.html at StarKamp! and PranicHealing.org

Once you're Whole-Brained & Heart-Centered, your abilities start to surface. Titanya shows Kidz how to get grounded, whole-brained and heart-centered. That's when your abilities start to surface if they haven't already! See her Mom, Donna Eden's, videos for more orientation exercises. Once you're whole-brained and heart-centered, we'll see what other abilities you'll discover! Show us what YOU discover! Lead the Way!

More evidence. Interview with a 9-year old StarKid after an 'energy healing for families' class. Thank you for posting!

And Now The Universe Is Yours. Let's see how many different modalities of Love, Light, Energy or whatever you want to call this healing transfer, we can find. Celebrate and share them all. Demo: Experience the healing heart energy demonstration via this video.

Imperative to Learn & Work with Daily: The Behavioral Barometer! Gordon Stokes, developer, also offers The Behavioral Barometer on the Body, equally imperative. Thanks to Touch for Health Society online for posting this! Also imperative are more tools from Gordon, i.e. The Behavioral Barometer on the Body and the Visual Motivation Cards, incorporating the Clynes Waveforms. Everything is Frequency!

Backing up a bit here... Hi Tech Hi Touch: Touch for Health! Learn muscle testing/applied kineseology, ASAP. However, you won't need it when you learn to scan, and most of you on the front lines will just 'know' by pitching your listening and sight into the desired area of interest to access accurately. Trust your knowing! You have the answers. Personally the mechanical muscle testing always got in my way, but you do whatever works best for you and progress to the scanning technique when it presents for you use your tools in that arena. Maybe you will even come up with something different, or more effective. Share it with us and we'll post it here!

Chime in ASAP to Balance the World via Balance WorldWide! Stellar!

HeartMath also has beginning training for Kidz of all Ages!

Scientist, Dan Winter Explains the Science of How We Angels Do What We Do! Txt, Videos & Demonstrations!

Enjoy Tai Chi & Chi Gong with Dr. Lin

Practice Self-Mastery with Shaolin Master Shi Heng Yi. That means, get centered in your Light, and master your mind's parts: conscious, subconscious and superconscious, emotions, body, and behaviors which is inherent in all the links herein. Just be aware. You can do it, too!

What are YOU inducting with your voice? And more importantly, what's inducting YOU? Learn to protect yourself. This video demonstrates exactly how you shatter the old and re-create the new global mindset, and whatever wonderful things you choose to create next. You Can and Will Do It, Too!

Extraspecial, Bridget Nielson's Hybrid Children presentation: UFOlogy World Congress 2018. Who knows? This could be true, too! And possibly just one reason for this immense global Awakening to who we really are! [Audio issues & translators are in this mix.]

Now, For More Fun with Foster, Click Below for More KidzKoir & Orchestral Parts!

The Elder Version: StarKamp! Broadway or Any Way!

Link to the next phase of activation, awareness & instruction here. StarKamp!

Link to StarKamp! Foster The Light Table of Contents