T a r a j o r i e s
~ Hill of Health ~
~ ***** ~
~ * ~
~ ~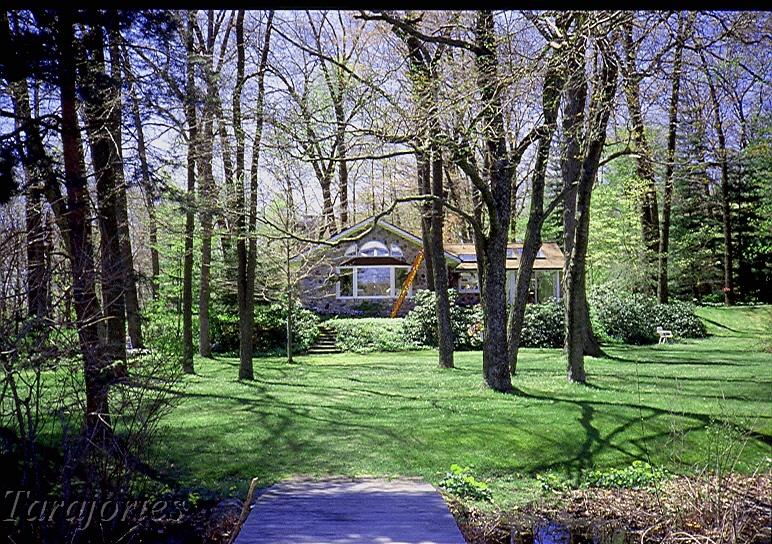 Our Zillow 'Make Me Move' pricing apparently didn't find inspiration in those who would have the wherewithal to carry the torch. In the interim, contractors, manufacturers and corporations completely destroyed our health, our beautiful, unique, heretofore 0-VOC home, our lives. Relocating now is impossible given the state of health they left us in, struggling daily to survive in a completely contaminated house, as the legal system takes its time holding them all responsible, accountable and remediate the damage which they should have done immediately, offering us a safe abode while remediation was done as not to cause us further injury. Also, our only destination of interest has been almost equally ruined in the interim, so relocating there now is a bust as well. I'm not taking the site down because I have too much time, energy, and love in it, tens of thousands of dollars in html had I hired someone, elementary as it is now, with subdomains intact. So, any donations to help cover all our out of pocket expsnese they aren't covering yet would be helpful, as well as for all the StarKamp projects, if I ever recover enough myself or acquire help taking care of Evan, bringing him back from deaths door time and again, while I go without same, in lieu of getting back to the projects. However, taking care of my Mother was the highlight of my life [see Ruth Gregor @ Broadjam.com for the story] and caring for Evan with undying support from Tarajories HerSelf and other Divine Helpers, has been heartwrenching to say the least [see: The Light, from the Stories of Tarajories, herein]. So, enjoy the videos [and original music via Gregor Rice] of what was our extraordinary rhododendrons, since ruined by 5G or whatever radiations are blasting our brains out these days. Oh, and PS: would the neighbors stop spraying or otherwise applying all those toxic chemicals on their grounds. The drift is not helping our recovery. And those heat pumps. Can I tell you where we wish those were? Get rid of them. Our house is falling apart from the vibration and the noise is equally devestating as you were informed yet did nothing about, the same as the toxic spraying issues. May the Karma of all perpetrators be swift and plenty. In Light, Namaste.
The Big Picture: Aerial Video Tour Since Removed by Creators
March 2023 Ice Storm: Extraordinary Atmospheric Assist. Phenomenae as such happen here honoring our Sacred Site & Grid Node. Who among you is up to it? This... this 'passing of the torch' is our main concern. Otherwise, all is lost to what would have been. Priceless. [Note: Producing the phenomenae is easier than inspiring those who have been repeatedly spared and otherwise benefitted from the work, personal or business, to appropriately pass the hat, thank you. Donations welcome via Paypal to the ieshea email on the contact page or Key in Angola.] Click anywhere on this underine for the video demonstrating heart~brain coherent 'best of' toolz. (c) 2023 Gregor Rice et al.
Spectacular Yearly Rhododendron Video Tour
Resplendent Rhododendrons Photo Tour
Estate Grounds Video Tour
Still Photos, Info [scroll down for interior photos & links to Clear Lake Gold Coast comps]
Printable Brochure
Contact Info
See *More info, videos, info on water, etc.* linked at bottom
This website was designed so anyone anywhere in the world can make a confident offer without an onsite visit
Truly Sacred: The Light Awaits You Here ~ Priceless
One Thing I Learned Here Pitching My Listening Into The Light ~ We intend to Attract New Owners with an Interest in Listening, et al. See The Stories of Tarajories for more of what awaits you here.
The Stories of Tarajories [presentation in process]
For the update on what I learned here. You Can Do It 2
Just one reason why The New Owners won't be cutting down any trees. Search YouTube for more on the latest research. 50 years in the forest teaches about all sentient life. This includes the rhododendrons & all flora~fauna in this coveted paradise preserving a few of the bits & pieces left on this beautiful Earth. See 'The Sanctity of All Sentient Life' @ The Stories of Tarajories linked herein. Priceless.
Airports, Education, & Points of Interest
Getting to be a real celebrity hang-out: Justin Bieber [& others] Enjoys Clear Lake 2015+ with nameless celeb property owners adjacent & Gold Coast
~ More Photos, Videos, Info on Precious Water, et al ~
~ Contact Information ~
The Neighborhood ~ Enjoy your privacy OR a bustling social scene pdf ~ from previous listing
Location, Location, Location pdf from previous listing ~ more interesting info
~ All Music & Demonstrations, Photos, Most Videos, Text, & Web Design (c) S. Gregor Rice with Evan, both in heartfelt farewell,
~ should we reconsider with an offer we can't refuse ~