~ The Stories of Tarajories ~
~ If You Listen, It Will Teach ~
Multi-Media Web Interactive, Feature Film, Documentary, Shortz, Digi & Live!
[Preface for those engaged in 'The Work.' Producers en review of The Stories of Tarajories, please jump to the table of contents below.] Calling for a Momentary Lapse, whatever you're doing. Stop just now and take a minute. I think this 'Theme From Black & Bluzae' which should be playing now is a 1:57 tune. The Boss, whoever that is for you, will give you 2 minutes to "Make This Scene." Practice "Relaxing Into It." ... going away for 2 minutes at a time. Just relax into the sounds, preferably with headphones. Accept and absorb the full-body, full-being Cosmic Orgazm it has to offer you. Pull it in, pull it down, way into the core of your bodae. Then come back in a more relaxed, refreshed manner feeling more relaxed, more productive, more coherent and comprehensive than you were before you engaged in your practice of The Work. The Boss won't mind.
That said: Recount your before and after status at social media with selfies of your continuing Journey. Post et al: Then & Now.
Click here to add play & practice with the Stereollusion gif here or go to the bottom of this page. But don't get lost! See you back in a few.
Did you get lost? I did. How long were you there? Did you stay til the end of the song? I usually do. It's there for you... there, too. Just practice relaxing intuit. Next time you go there, then, will be a deeper level from the state you brought to the Table, if you will. And that's ANOTHER story. For now, enjoy yourself below...
The Light
The Nubbin
Yellow Violets & Glow Worms
Int'l World Peace Event 2015 Trailer with Pics from COSI Energy Management Demo & Sleeping Bear Dunes National Lakeshore Weather Demo both 'Stories' elsewhere in this list
Nocturnal Lights
The Lightning
The Sanctity of All Sentient Life
Floating Luminarae
Elfin
The Power of One ~ C'mon, Japan, You Can Do It, Too! Just Practice!
The Storm
Sacred Spring Powwow 2017
A Rare and Beautiful Snow 2018
The Hopi SnowDanse
There's Gold in Them Thar Hills
Walk!
BeeBird!
Cosmic Orgazm ~ HERE NOW!
The Crown, Excalibur & The Holy Grail ~ Coming Soon
Voluptuous Unicornzae ~ Coming Soon!
Angelic Visitation ~ Coming Soon
Death & Near Death ~ Coming Soon
Dead On Arrival ~ Coming Soon
The Hypnosis Sessions ~ Coming Soon
Church of the White Hot Air Balloon ~ Coming Soon
~ Coming Soon!
StarKamp Prototypez Here Now: just follow this example! What'd she say?
The MAX~Q: Build Ur Own: prototypes here now!
Call for Tests ~ Coming Soon!
C O S I !
Pics from Sleeping Bear Dunes Natn'l Shoreline Weather Demo ~ The Teachings Coming Soon [as soon as funding appears ~ what's taking so long?]
Flight Training ~ Coming Soon
Circuitry ~ Coming Soon
Sanpaku Eye ~ Coming Soon
The Harmonic Convergence [1987] ~ Coming Soon
Cosmic Consciousness ~ Ow Da Bodae ~ Coming Soon
2012 ~ Coming Soon
The Activation ~ Coming Soon
Click of the Amygdala ~ Coming Soon
The Technology of Love in the Language of Light ~ Coming Soon
Radiance Technologae ~ Coming Soon
Dawn Danse ~ Coming Soon
Shabbethai ~ Coming Soon
Children of the RainbowStar ~ Coming Soon
StarKamp! ~ The Centerzae ~ Coming Soon
The Sacred Ring Ceremony ~ Coming Soon
No Pay O Tay ~ Coming Soon
Lightning In Our Midst ~ Coming Soon
Chief Running with Cameraz ~ Coming Soon
In a Sacred Way ~ Coming Soon
5 More Daze of Cosmic Consciousness ~ Coming Soon
Robert: Buddhists in the Woodz ~ Coming Soon
BETAR: The MAX~Q ~ Coming Soon
Vision Teachings ~ Coming Soon
Fung Shui & The Sacred Geometry ~ Coming Soon
Buzzed Again ~ Chris & Chery in Lake Anne ~ Coming Soon
Coynes in the Fountain ~ Coming Soon
Black Helicopters ~ Coming Soon
Tom's Telescope, Finally! ~ Coming Soon
Goodness, Gracious! Great [Orange] Ballz Afire ~ Coming Soon
Crystal Skullz & Herkimer Diamondz ~ Coming Soon!
Galactic Shamanizm ~ Coming Soon
The Danse ~ Coming Soon
Danse & Tone ~ Coming Soon!
Cosmic Orgazm ~ Coming Soon!
I Stand in Awe ~ Coming Soon
Cosmic Orgazm ~ Coming Soon!
Flight of the Merkabah ~ Coming Soon!
Lineage ~ Coming Soon!
The Ieshean ~ Coming Soon!
Cosmic Orgazm ~ Coming Soon!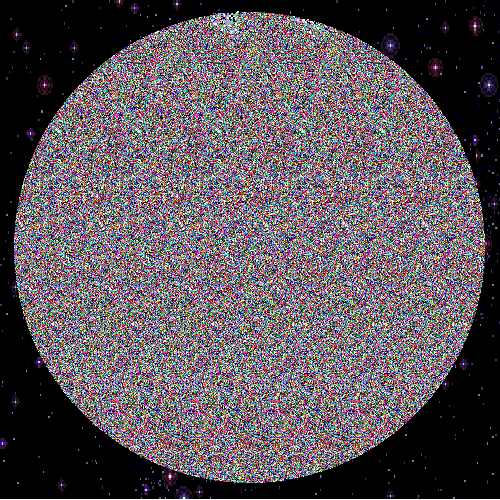 The Stereoillusion above, for those who were unable to achieve a heart-centered relaxation into its 3-D illusion, is a 4 layered flame or torch, counting the background and 3 raised flame layers extending outwardly, also created by and (c) Gregor Rice aka Suz. There is much information on the net as to how to see these illusions and therefore nurture the otherwise dormant functions they may ignite. Search it out. The flame or 'Torch' in the internet stationery logo was adopted twofold; one, in honor of the romantic notion of 'passing the torch' to those called to explore their greater interior heart-centered potential, extended range perception, healing skills, empathic abilities, and otherwise dormant faculties and functions of spirit, soul and higher mind. Secondly, in commemoration and remembrance of the author's 7 successful firewalks, all stories in and of themselves, to be sure, possibly reiterated later in this vast array of heartfelt spiritual exploration and demonstration. The lightning adopted as another part of the stationery's collage represents the circuitry we all employ as part and parcel of our mostly unexplored but most important interior biology, and for the author's 3 lightning hits to the person, another 3 unbelievable stories which will remain... So should you encounter a rumor from one who has not read this disclaimer of truth and actuality about our internet stationery logo, please refer them to this page forthwith.
Now Playing: Theme from Black & Bluzae, accompanying this page, the heart & soul of the first blockbuster musical-adventure hit film in its series of three, Black & Bluzae, (c) Gregor Rice, aka Suz, aka Joules LaHae @ Broadjam, with the blessing and inclusion of the original cast & crew. 10 page spec scrip on Final Draft 7 available upon request, Black & Bluzae,' with its sultry, mystical ambiance beckoning one into the depths of Partae Centralae's climactic scene... then again... finis... people dazily leaving the theatre... stunned with wonder... in a much higher consciousness than whence they came... ...as credits roll. How many times with your perusal did you have to hit the replay button? Let us know on FB and Broadjam social media here:

Contact Gregor Rice for the script & demo line-up, Dan.

~ Click the stereoillusion above for the first step into your heart-centered journey into the deeper mysteries of Light & Illusion, this featuring, 'Yellow Violets & Glow Worms.' Click on the Sparkling Star below for the FSBO Table of Contents. The Torch icon in the stationery logo at top links to the FSBO Photo Tours page, and the Lightning icon under it links to the FSBO Text Explanations page, guideposts on your journey into Love, Light and maybe just a little bit of Laughter ~

The Documents